Moving forward… Event programme July-October is online
Moving forward…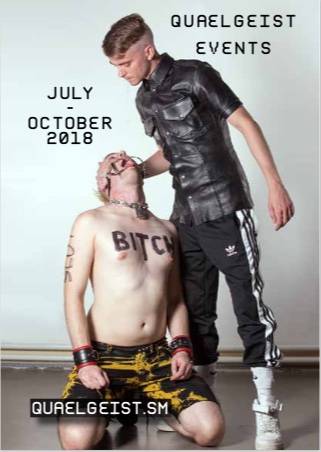 As of July 2018 we are returning to our regular event schedule. This means that we'll once again be open on selected weekdays. Therefore the following parties are back on the map: Blue Monday Chillout, SM on Tuesday (with new opening hours from 7 pm till midnight), JaSMin Berlin and FemDom.
Furthermore Sodom & Gomorrha will from now on start one hour earlier at 8.00 p.m.
We'll also continue the upgrade of our premises. In order to be able to host events during this construction phase we have to separate a certain part of our playroom. We are working busily to inaugurate the first half of our future play area at Folsom Europe 2018.